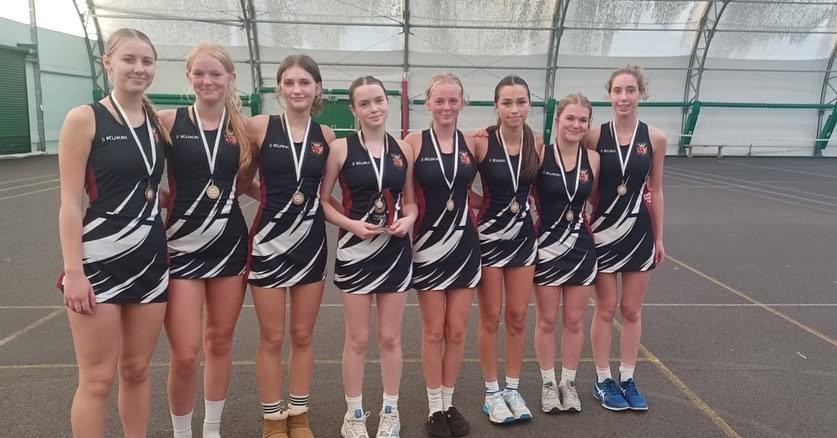 The u16 tournament was held at Penryn College on Saturday 14th Oct, with 16 schools battling it out to represent Cornwall.
Al 16 schools played really well in 2 pools with some close results, and the 4 schools that made it through to the semis were:
Truro High v Truro school
Penair v Richard lander 
After 2 really close semi-finals, with each game going goal for goal, eventually Truro beat Truro High, and Richard Lander beat Penair.
The 3rd v 4th place game, Truro High v Penair, went to extra time with Truro High taking third place. 
In the final, Truro v Richard Lander, the strongly contested game saw Truro break away and take the win. These two teams will go onto represent Cornwall at the regional finals inFebruary.
Thanks to Penryn college for hosting and making us feel so welcome. Special thanks to Debbie, our County Officiating Lead, and all the umpires for their great officiating. And well done to all the teams who took part!